About
S3 Fitness is a functional training gym providing the best small group training, personal training, coaching, equipment and education to get you results whilst having fun.
S3 Fitness is here to provide you with Safe, Effective and Functional Training Sessions with proven results. Each coach is Fully Qualified, Fully Insured and is constantly learning! In fact, we the only official TRX® Qualified and Licenced Training Centre in the North West and the whole of Wales.
You will have Professional coaching EVERY Session and EVERY Exercise.
Meet our Coaches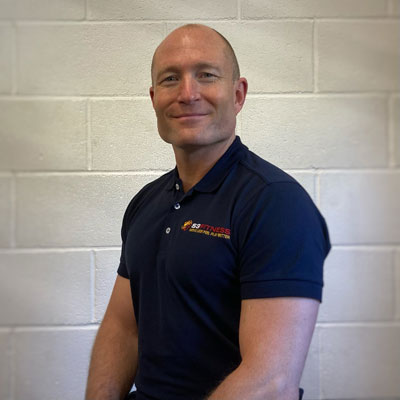 Ben Fildes
Hi, I'm Ben and I have been in the fitness industry for over 13 years after previously being a fully qualified operational fire fighter. While in the fitness industry I have been invited to present functional training to various conferences and summits around the world. I have taught at the Under Armour Global HQ in Baltimore, gyms in Moscow and Saint Petersburg in Russia, coached at the Olympic Stadium in Athens as well as the Perform Better summit in Munich Germany.
I run S3 Fitness in Chester and I am a Senior Master Trainer for TRX Training. As well as the general public I have worked with personal trainers, physios, members of the RAF and British Special Forces, emergency services as well as Red Bull action sports athletes.
I am happy to answer any questions you may have to help you Move, Look, Feel and Play Better. I've written a book, flown a jet suit and I work better when coffee and chocolate is involved. Have a great day and get in contact if you need anything.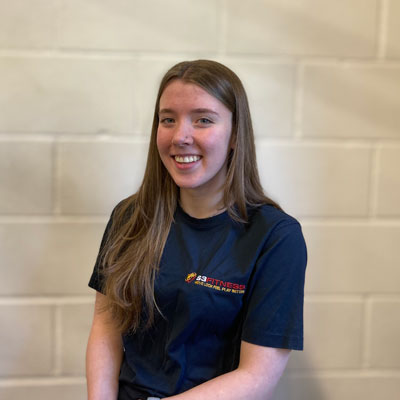 Ella Davies
Hi I'm Ella, I'm a level 3 personal trainer and an a TRX Coach.
I love getting outdoors, weekends away and have an interest in and am studying sports massage. I really enjoy helping people on their fitness journey.
I like studying and learning about human movement and look forward to working with the clients at S3 Fitness.