About
S3 Fitness is a functional training gym providing the best small group training, personal training, coaching, equipment and education to get you results whilst having fun.
S3 Fitness is here to provide you with Safe, Effective and Functional Training Sessions with proven results. Each coach is Fully Qualified, Fully Insured and is constantly learning! In fact, we the only official TRX® Qualified and Licenced Training Centre in the North West and the whole of Wales.
You will have Professional coaching EVERY Session and EVERY Exercise.
Meet our Coaches
Ben Fildes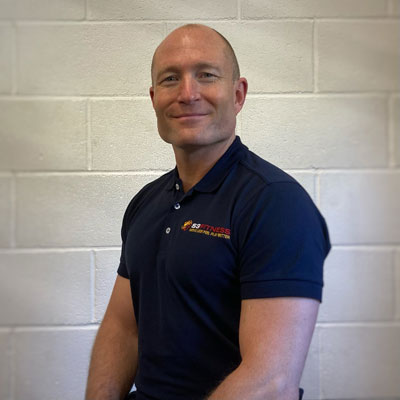 I have been involved in fitness training in one form or another for many years.
When it comes to fitness I like to keep things varied, interesting and more importantly, fun! I believe in practicing what I preach. That's where TRX® Training comes in. I have used these pieces of kit for years and now you can too. Because you use your own body weight you can make it as hard or as easy as you like.
I love working with people and helping them with various aspects of their fitness and health. Such as:
Losing fat
Getting back into fitness
Rehab after and injury or illness
Helping them with their food and nutrition choices
Helping them achieve more in a safe and fun way
Increasing their speed and performance for their chosen sport or activity
Daniel Bell
Hi I'm Dan, I'm a level 3 personal trainer and an advanced TRX Group Trainer.
I love the great outdoors and have an interest in wild swimming. I really enjoy helping people on their fitness journey.
I like studying and learning about human movement and look forward to working with the clients at S3 Fitness.